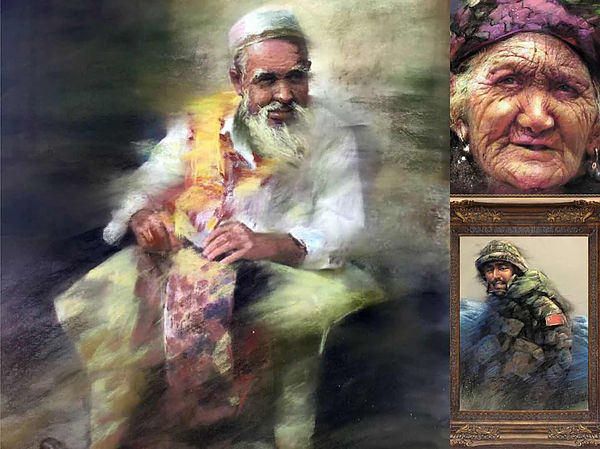 Hello, everyone! Good news!! From Monday (8/13/2018) to Friday (8/17/2018), we have famous Chinese painters visiting us and having close contact with our children.
Students who pay a year's tuition are free of charge
Course Hours,
Monday 2:00-8:00pm,
Tuesday 2:00pm-6:00pm,
Wednesday 12:00-6:00pm,
Friday 6:00-8:00pm!
Course Content:
Powder Figure, Painting Scenery,
Chinese Painting,
Oil Painting Show, etc.
Please make an appointment for everyone!!
Once a year. Don't miss it!! If you don't pay the annual fee, you'll have to pay the time charge!
At the same time this week started the 7th grade above scholastic art contest, there is time to spend more time in this competition!! Thank you!
Congratulations to Marcus Zheng!!!
he have won 1st place in the google doodle competition. He is the youngest in winners.
https://doodles.google.com/d4g/vote.html
MARCH 18TH 2017
Congratulations!
Our 11 pieces artworks won ART contest award.
March 16th 2017
      Good news!!!!👍👍👍👍
We got the two sliver medals of 2017 national scholastic art and writing award.  Will be in New York soon.
March 25th 2017
Congratulations!!!
Kimmly Qin who is one of students in Sunday class. She got four artschool admissions and scholarship. Finally She chose to Ringling art school and she also got $23000 scholarship. 👍👍👍
     A Dream Come True!